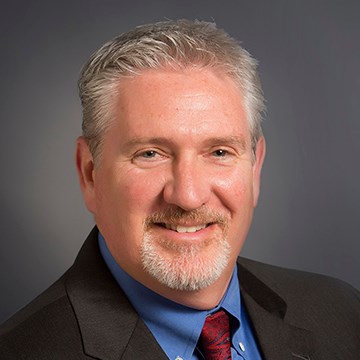 doug sanders
SVP, Oklahoma Market President
As Oklahoma Fidelity Bank's market president, Doug Sanders oversees various business units, including commercial banking, small business and retail banking, in the Oklahoma City and Tulsa metro areas.
Doug joined Oklahoma Fidelity Bank in 2015 to lead commercial lending efforts. Doug and his team dramatically grew the bank's commercial and industrial lending portfolio, achieving record levels of production. He was also instrumental in launching the Business 360 division, which is focused on meeting the banking needs of small, growth-minded businesses.
Doug's team building and leadership abilities have been shaped by his extensive experience in banking and commercial insurance. Having led teams at both national and community banks, he relies on open communication and eager cooperation to foster healthy relationships, first within the bank and then with the customers they serve. Doug has also owned his own insurance business and is aware of the day-to-day challenges confronting business owners.
Doug relishes opportunities to serve in his church's prison ministry, marriage mentoring program and outreach ministry within the community.