Evolving the Way We Serve You
We've approached banking in a brand new way. A blend of technology and personal service help you conduct your banking business when, where and how you choose. Now you'll never have to slow down to keep up with your finances.
Universal Bankers:
One Expert for All Your Banking Needs
Fidelity's Universal Bankers are specially trained to help you perform basic transactions, detailed account openings and everything in between. Take care of all your banking needs with one person and get on with your day.
Interactive Banking Machines
Meet the next evolution of banking technology. Our Interactive Banking Machines connect you via screen with one of our Interactive Bankers. Nearly any transaction you can currently do through a traditional drive-thru can be handled quickly and efficiently with Interactive Banking Machines. No more tubes and containers. They can also be used as ATMs 24 hours a day. Now you can meet face-to-face, from your car or in the branch – it's all up to you.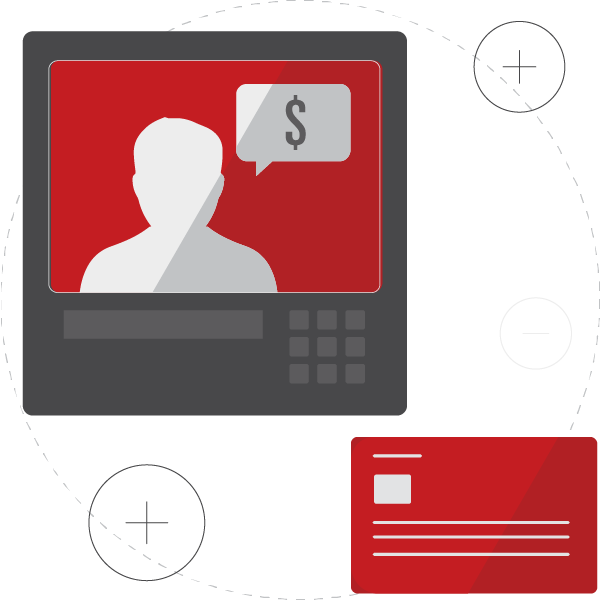 Our Commitment
We will always strive to evolve our products, services and customer experience to exceed your expectations and allow you to bank when and where you want.