THE FIDELITY DIFFERENCE.
We do more than sell products and services. We enable individuals and families to stay connected to their money while building their financial future. We help businesses meet challenges with confidence and empower their progress. We approach each interaction by placing ourselves in the customer's shoes, resulting in deeper relationships.
We encourage each employee to pursue professional development opportunities. Innovation is celebrated and rewarded. We welcome challenges to the status quo because they propel us forward and improve the way we do business.
LOGAN HENDRIX
Logan believes that a healthy work environment creates a mutually beneficial relationship between a company and its employees. He carried that belief into his interview at Oklahoma Fidelity Bank and was relieved to find that his views were shared by the team members he met that day.
"Meeting my department's leadership team convinced me to accept the position at Oklahoma Fidelity Bank. I could tell that they truly wanted me to be successful, and were willing to assist me in any way to make that happen. It's a family-first mentality that provides employees with unmatched work/life balance. I'm proud to work for a company that is part of the good happening in my own community and I love knowing that each day, the work I do makes a significant difference in the lives of my customers."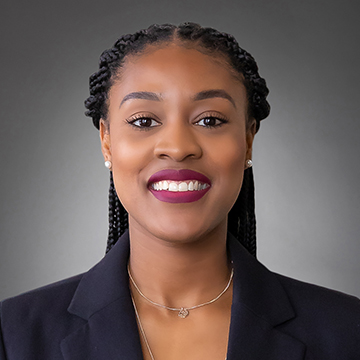 JANIQUE HUDDLESTON
Although she had always been interested in the financial industry, Janique's career initially pulled her in a different direction after high school. Years later, when a job vacancy at Oklahoma Fidelity Bank caught her attention she didn't hesitate to accept the opportunity to fulfil her dream of working for a bank. Today, she credits the internal culture and community investment as the characteristics that set Oklahoma Fidelity apart from other workplaces.
"I couldn't be more proud of the way this company operates. Not all businesses take pride in making sure their employees are treated like family, and I can say with confidence—that is exactly the feeling you get working here! Plus, with so many great opportunities to volunteer, we truly feel connected to our communities."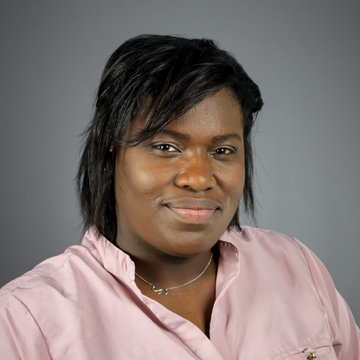 JACKIEE MAYES
Jackie was ready for a change. In seeking a new job, what mattered most to her was finding a local employer that truly valued the work of its employees, creating an atmosphere that felt like family. She found a home at Oklahoma Fidelity Bank and never looked back.
"What makes Oklahoma Fidelity Bank different is the culture of the entire bank, and how everyone treats each other. Senior management is available and ready to listen to all concerns and they do so with the utmost respect, providing genuine advice and assistance. I like working where I'm appreciated and where my hard work does not go unnoticed—that's a job worth getting up and getting ready for every single day!"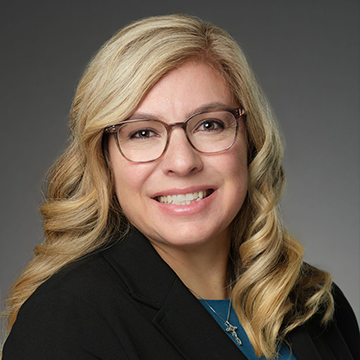 MELODY MORA
When it came time to find a new job, Melody knew she wanted to work for a company that could offer her long-term career growth in a nurturing professional environment where her talents could be utilized to the fullest. She found all that and more when she joined the Fidelity family as a commercial loan assistant in 2019. Today, she's thriving as a residential mortgage processor within a dynamic department currently experiencing record-high productivity and growth.
"The reason I recommend Fidelity to my friends and family is because they truly make you feel like a part of a family, treating you with respect and providing the flexibility needed to balance work and home life. It has been remarkable how accommodating they have been, especially through these COVID times. They really care for the well-being of their employees! "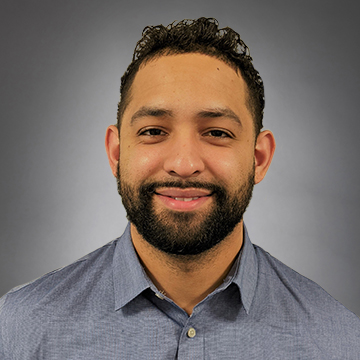 MONTEL VIDOT
They say family gives you the roots to stand tall and strong, a truth that Montel knows very well from his upbringing. Just like his family at home, he values the bonds among his work family at Oklahoma Fidelity Bank and feels that the supportive work culture enables employees to go the extra mile to satisfy the needs of customers.
"Growing up Hispanic, I was taught the importance of family and I feel that the culture at Oklahoma Fidelity Bank embodies that same value. I feel comfortable having genuine conversations with colleagues at any level. We are a team that works through everything together in order to provide the best possible service. Having the ability to put a smile on the faces of our customers is absolutely priceless!"