CHANGE IN CEO ROLE AT FIDELITY BANK
2/24/2020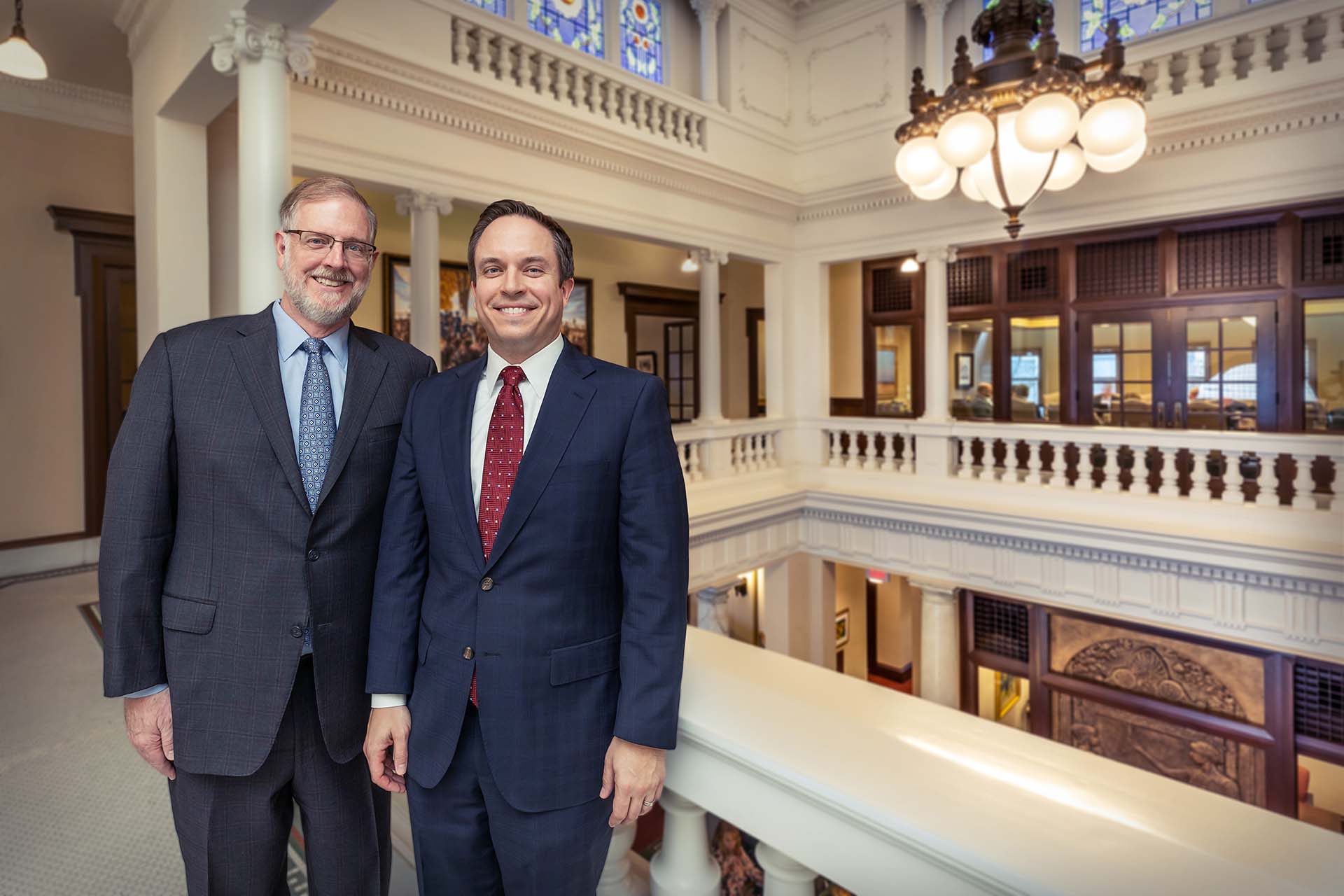 Beginning April 1, Fidelity Bank President Aaron Bastian will take on the additional role of Chief Executive Officer, a title Aaron's father Clark Bastian held for nearly 25 years. Clark Bastian will continue as chairman of the Fidelity Bank Board of Directors, a position he has held since 2004. This mirrors a previous transition of duties at the fourth generation, family-owned bank when Marvin Bastian named his son Clark Bastian CEO after fulfilling the role for 25 years.
"In 1994, my father promoted me to CEO, trusting me to make critical corporate decisions and manage the overall operations and resources of our company," said Clark Bastian. "To have served in this capacity alongside members of the Fidelity Bank family has been an honor. To see my son, Aaron, take on this role is a very proud moment."
Since becoming president in 2015, Aaron Bastian has been working with Clark Bastian to establish the overall vision and strategic direction of Fidelity Bank and oversee the day-to-day management and business operations. With this change in roles, Clark Bastian will focus solely on working with directors to provide guidance and oversight to Aaron Bastian and his senior executive team.
"My greatest mentor in business and in life is my dad," said Aaron Bastian. "To carry on the work he did as CEO, while still having the great benefit of his guidance as chairman is a blessing for me and the entire Fidelity team."