Mobile Deposit
Deposit paper checks directly into your account using your phone's camera and the Oklahoma Fidelity Bank mobile banking application. No trips to the bank. No deposit slips. Just point, snap and deposit.
Follow these steps to make a mobile deposit:
STEP 1
Press the PLUS button to access mobile deposit.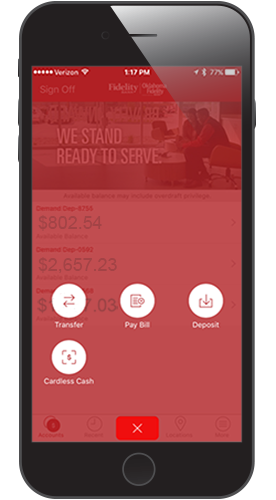 STEP 2
Click Continue to start the process.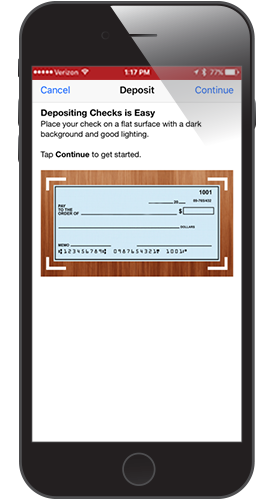 STEP 3
Read the Mobile Check Deposit Notice and click Accept.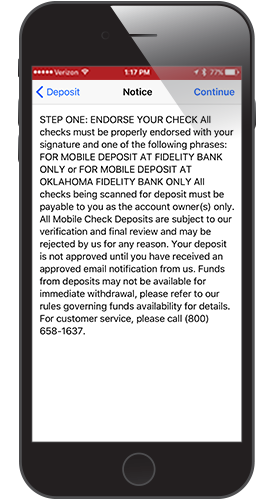 STEP 4
Take a photo of the front and back of your check.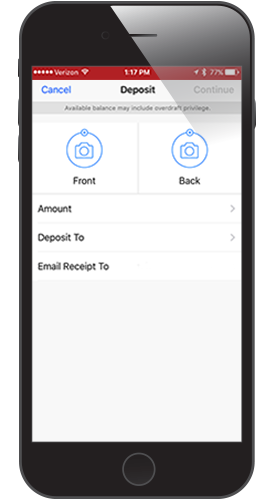 STEP 5
Fill in the account information and click Continue.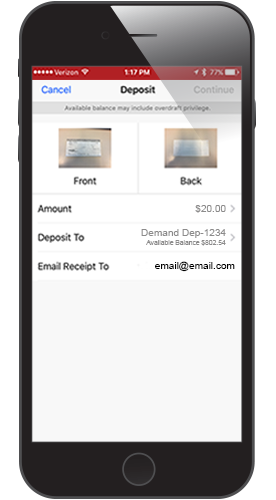 STEP 6
Approve your deposit.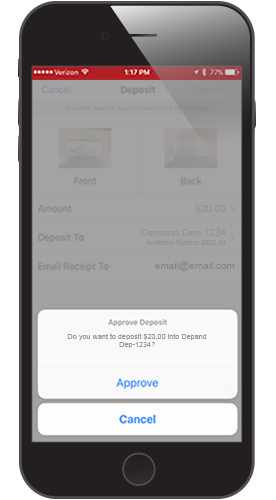 STEP 7
Your deposit was successfully scheduled. Click Close.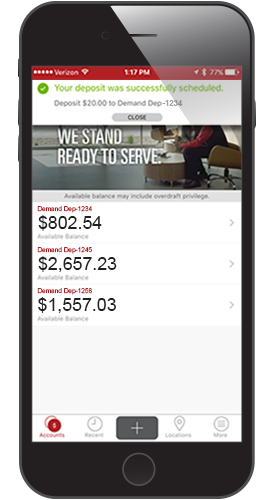 STEP 8
View your scheduled deposits under the recent tab.